High Green News covers the 2020 Florida Medical Cannabis Conference
High Green News is featuring a handful of exhibitors from the recent FMCC in order to better connect you with leaders in the medical cannabis industry and beyond.
The Florida Medical Cannabis Conference was established in 2017 in an effort to help the Florida communities become educated and connected in all things related to medical cannabis. The conference continues to grow in interest as it offers an educational experience from industry professionals about cultivation, laboratory testing, dispensaries and more. Whether you are a patient interested in learning more about medical cannabis, a doctor seeking the information necessary to start your own practice, or are simply interested in the benefits of medical cannabis, this conference is for you. The most recent FMCC ran from February 20-23, 2020 and we made sure to chat with a few of the exhibitors to get a better look at the companies behind the growing industry. Continue reading to see the companies HGN featured from the conference.
Based out of Palm Beach Florida, but with service available to the entire U.S.A. including Puerto Rico and the Virgin Islands, PayMaster is a non-discriminatory payroll processing service provider.  Celebrating 25 years of experience and success this year, PayMaster first endeavored into the cannabis industry about a year ago. When founder and CEO Romeo Chicco learned that cannabis industry professionals were faced with banking hurdles preventing their businesses from completing basic but essential tasks such as tax filing, employee direct deposit, and payroll, he saw the opportunity to make a change. Romeo, a CPA who loves a challenge and enjoys doing research, developed "A better way to pay" for cannabis industry businesses. PayMaster is a sponsor at the FMCC and welcomes you to visit their booth.  You can also find answers to common industry accounting questions on their regularly updated blog, blog.paymaster.com.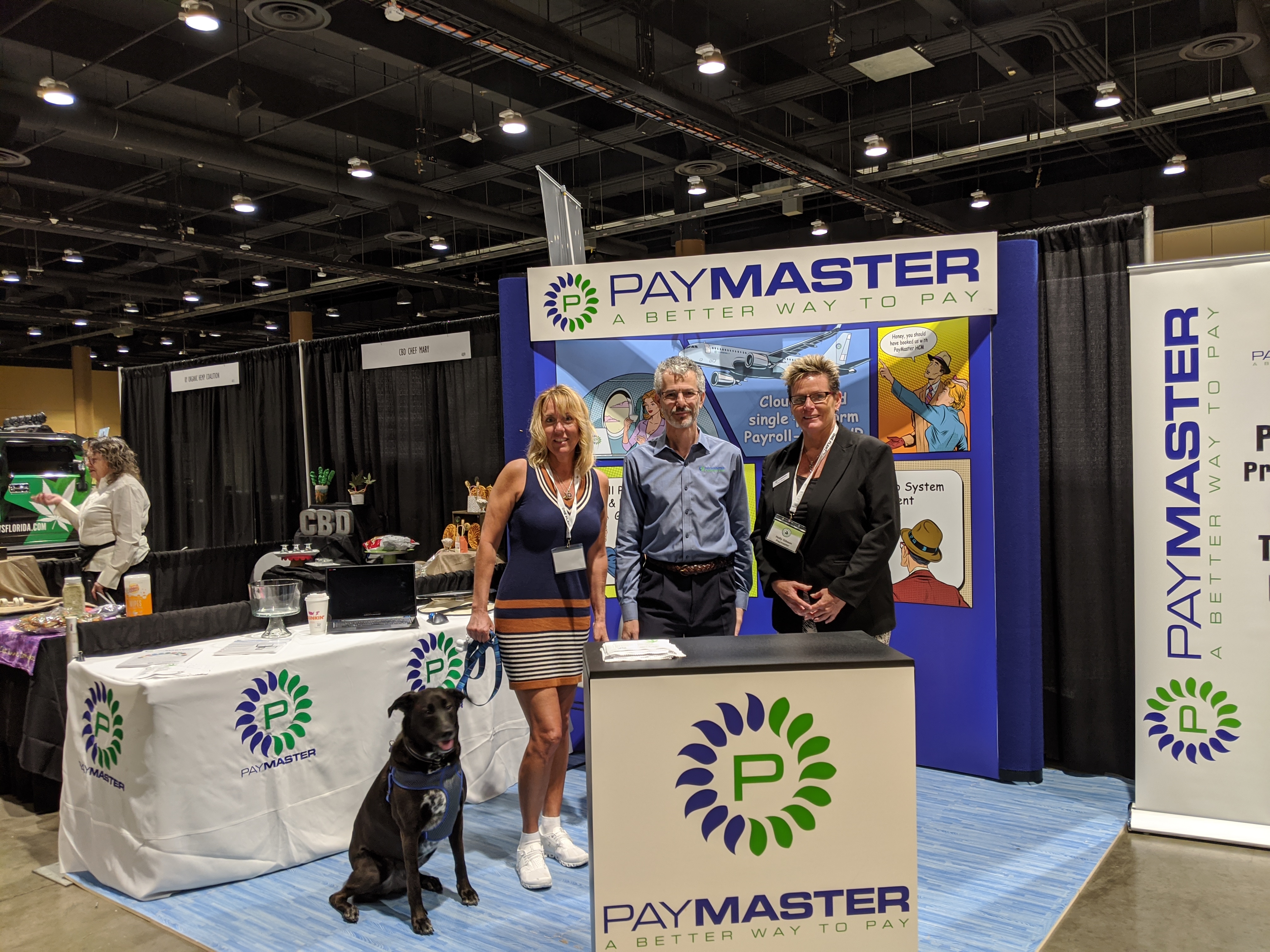 The PayMaster team at the 2020 Florida Medical Cannabis Conference
Based out of Dallas Texas, Arfinn Med offers a full suite of software services to Medical Cannabis Clinics, tailoring its clients' needs to conform to state specific regulations for the cannabis industry.  Live since January of 2019, the company spent 9 months developing and beta testing to perfect their software before taking it to market.  The idea was to reduce the administrative burdens that Medical Marijuana Clinics and their doctors are faced with.  The implementation of their idea has not only provided a bridge to cover the tracking system gap between patient and provider, but has also allowed physicians to spend more time with their clients, and less time becoming bogged down with the overwhelming paperwork involved with compliance in the industry.  Arfinn Med has taken a complex, largely over-complicated system and brought it into an understandable, easy to use format.  Soon to be translated into Spanish and Portuguese by late spring of this year, this grass roots, start-up company is one to watch for its innovative industry problem solving software. Visit the Arfinn Med site here.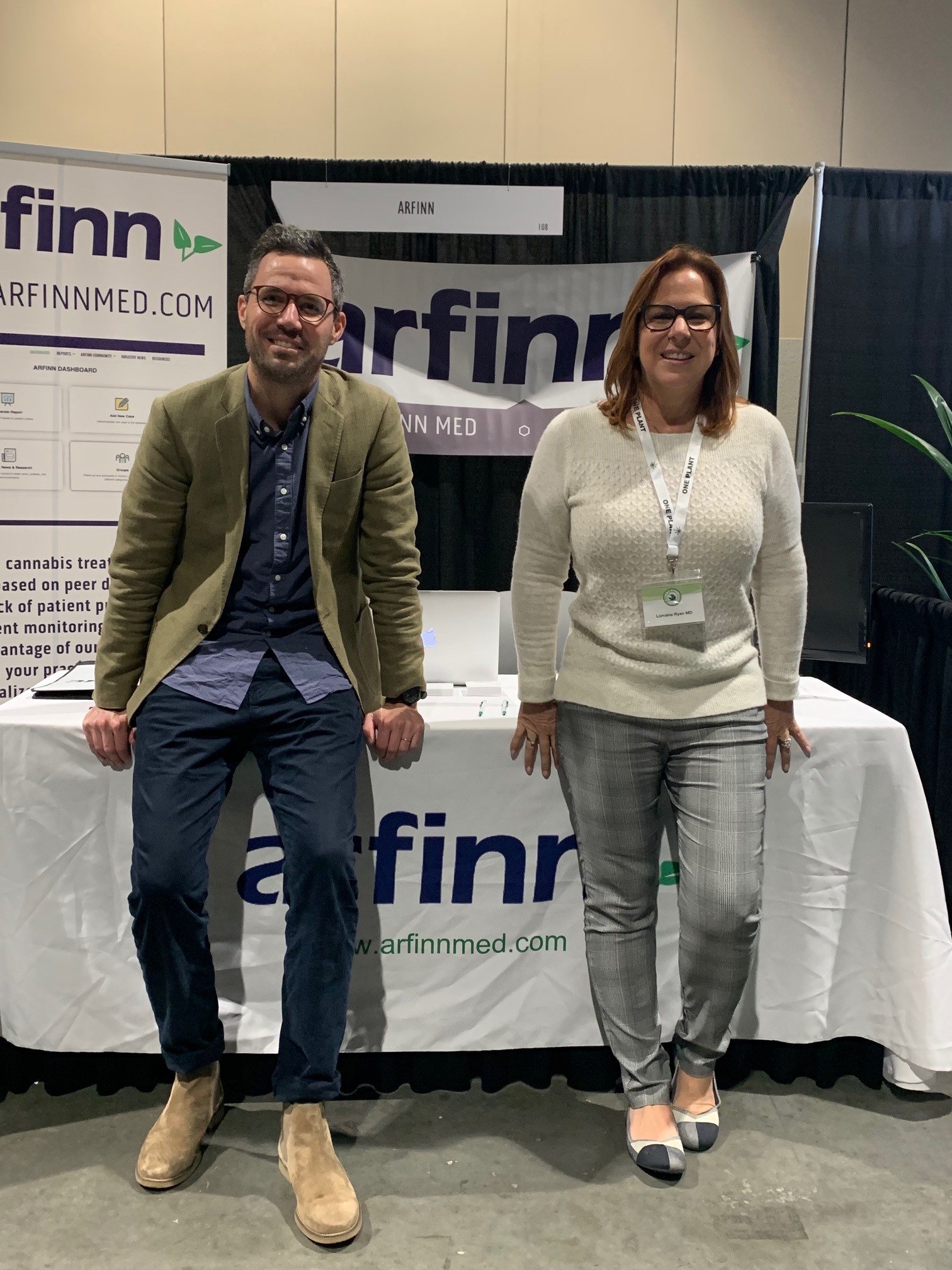 James West of Arfinn Med & client Lorraine Ryan M.D., owner of Atlantic Coast Cannabis
Dr. Shiraz Farooq is a board certified Colon and Rectal surgeon and General Surgeon who is the founder of ColoWell America. This practice is an innovative clinical concept specializing in progressive, non-surgical treatment modalities for HEMORRHOIDAL disease, various ANORECTAL ailments and GASTROINTESTINAL problems. The practice also provides plant-based diet education, offers CBD supplements in the office lounge CBD shop (Voted Tampa Bay Times Best of the Best CBD Store 2019), and compassionately recommends medical marijuana for qualifying conditions. Dr. Shiraz Farooq's expertise is in plant medicine healing, with a focus on inflammatory bowel disease (IBD), including Crohn's disease and chronic ulcerative colitis. Their mission is to find REAL SOLUTIONS to provide a holistic wholesome experience for you. Learn more about ColoWell America here.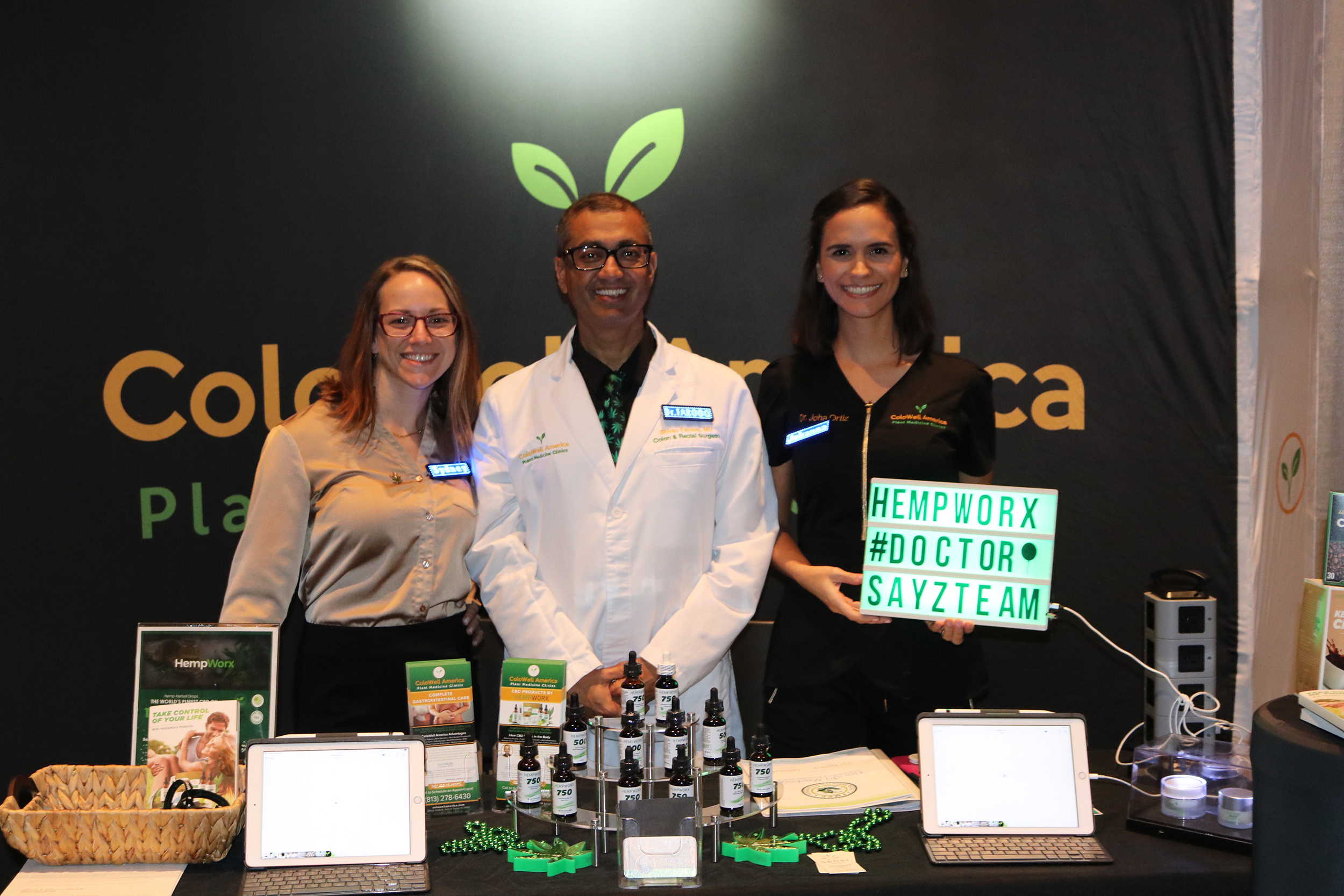 The ColoWell America team at the FMCC
Thank you for following along with our industry highlights. Stay tuned for upcoming show news, and get in touch with us to discuss a feature in future High Green News highlights.